How to Assemble a Display Case
For follow along instructions of How to Assemble a Display Case, check out our YouTube tutorial here.
Please ensure that all film has been removed from both sides of the acrylic. This film may be white, blue or clear. Make sure everything is intact before you begin assembling.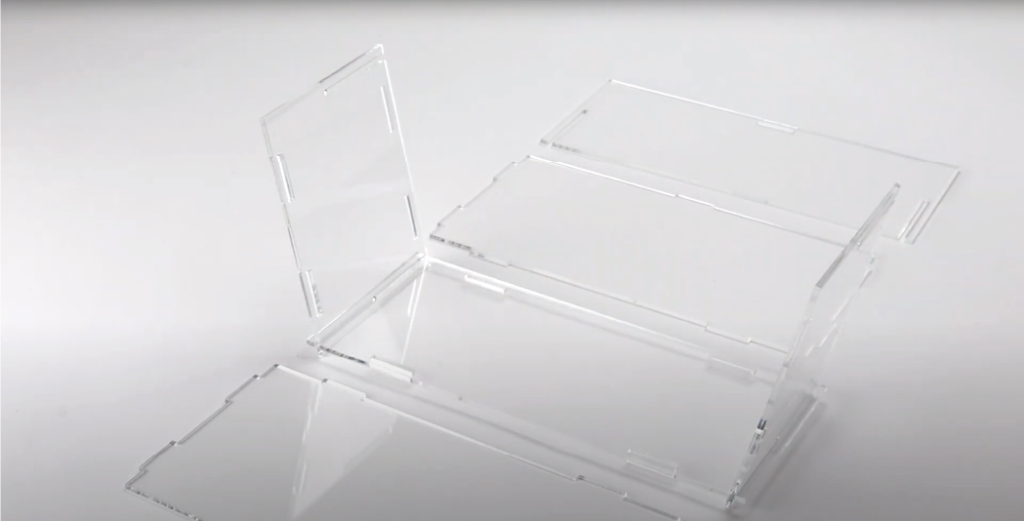 Lay out a 11 of the components flat, and slide in the 2 side pieces into the slots provided on the bottom piece, (the bottom piece is the piece with the 4 holes).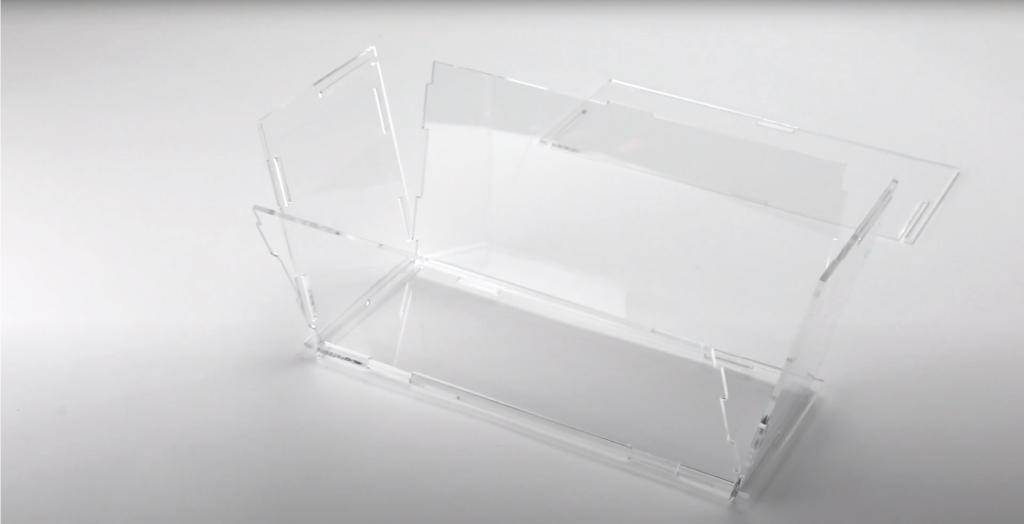 Next, place in the front and back pieces, these do not slide in like the side pieces. They a re designed to sit into the 2 slots provided on the bottom piece.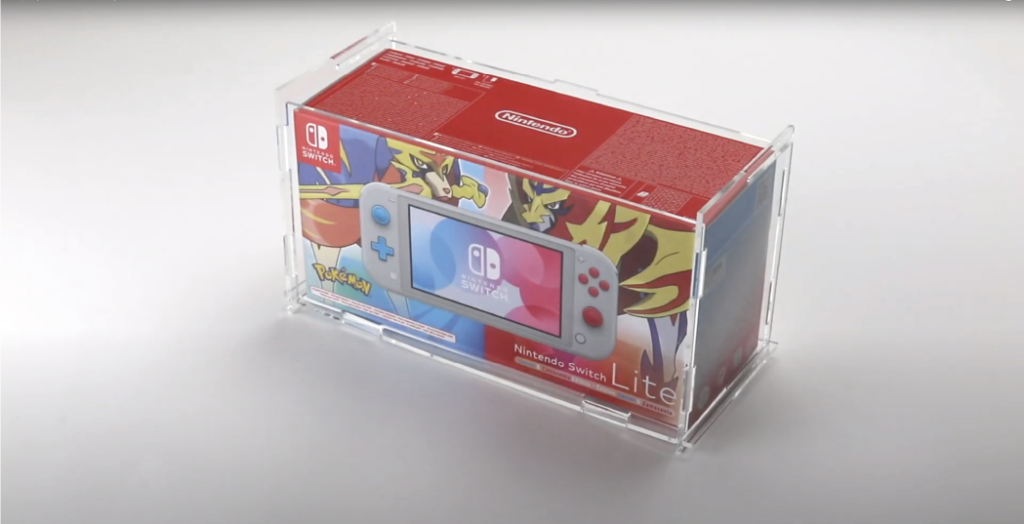 Once you have the outside shell, place your box inside resting it on the bottom piece. Now bring all of the sides together so that they clip into each other.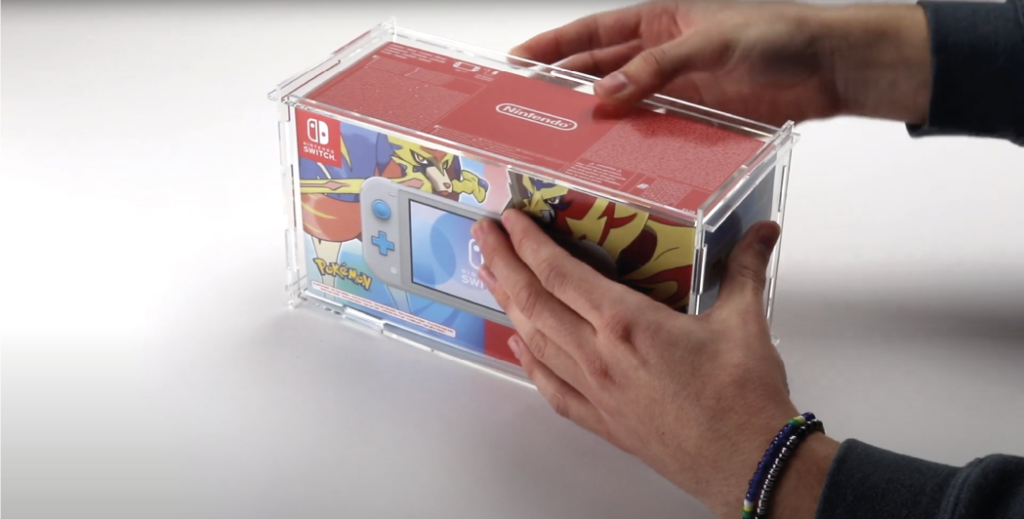 Finally, slide in the top piece allowing the final slot to click into place. This will now securely hold together. If you encounter issues, please email us at info@gamingdisplays.co.uk.
PLEASE NOTE: Larger cases may have a rod for extra support, ensure that this is slotted into the designated holes located at the center bottom of the case and then locked into place.